Mild Magic 2019
Friday 5th April to Sunday 19th May
Mild is an endangered species!
Until
2015 the Manchester region could boast the enviable position of having all four local family brewers producing at least one mild. That is until Robinson's decided to terminate all production of mild. Thankfully Hydes still brews mild and has agreed to sponsor Mild Magic for 2019. Holt and J W Lees also still brew milds and both are featured on Mild Magic.

Join us in April and May for this six week long passport trail

What does Mild Magic entail?
This CAMRA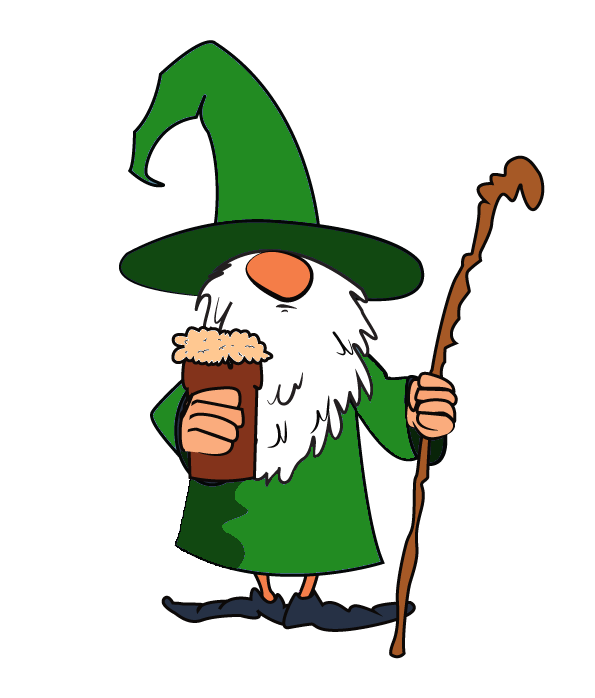 National award winning event is at heart a simple passport trail. With 87 pubs partaking in the 2019 event, we don't ask you to do ALL of them.
"But what do we have to do?" I hear you saying.
The Mild Challenge can be completed on any one of four levels.
To complete Mild Magic, you need to visit 12 different pubs which must also be located in 12 different areas, eg Stockport, Cheadle, Didsbury and et cetera. Do plan your visits carefully to ensure 12 areas are visited. Achieving this entitles you to either entry into Stockport's Beer and Cider Festival, or one free pint of mild there if you are already a CAMRA member. In addition to the tickets you will also receive a Mild Magic t-shirt emblazoned with the Mild Magic logo.
Upping the achievement to complete Mild Magic Extra requires 24 pubs in a total of 24 different areas to be visited, i.e. twice as challenging as Mild Magic. This increases your number of entry tickets/pints to two and the shirt is elevated to a polo shirt, again emblazoned with the Mild Magic logo. This is the most popular target, achieved by around 50 people each year.
Now the stakes get higher - Mild Magic Super - this is a even more challenging. Visit a total of 48 different pubs but they only need to be drawn from 36 different areas (but there is nothing stopping you setting a personal target of 48 areas!) For this you will receive a Mild Magic sweat shirt and 4 entry tickets to the Festival (or 4 free pints of mild for CAMRA Members). We hope that this will encourage you to visit pubs new to yourself.
The ultimate challenge is Mild Magic Ultra. To achieve this you need to collect a sticker from all participating pubs. For this you will receive two Mild Magic shirts, both a polo shirt and a sweatshirt plus 6 Festival entry tickets (or 6 pints of mild for CAMRA Members).
No matter which of the above you undertake, here is a fun extra challenge, Mild Magic Scrabble. Each participating pub has an associated letter (see table below) randomly selected from A, C, D, G, I, L or M. The challenge is to collect enough stickers on a card to spell out MILD MAGIC (doesn't have to be in sequence but does have to be on the same card) and you will be rewarded with an extra pint at Stockport Beer & Cider Festival (up to a maximum of 2 extra pints). This applies to everyone irrespective of whether you are a CAMRA member or not. If you decide to participat in this extra challenge, can you please help the organiser by indicating the relevant stickers on your card.
Everyone who participates will also be invited to join us on a visit to Outstanding Brewery (date to be confirmed).
Having complete Mild Magic your card(s) need to be with the organisers to arrive by the 22nd of May, 2019 (only one entry per person). To ensure you receive your tickets and beer vouchers do remember to include a large sized (postcard or A5), stamped and self-addressed, envelope. All garments will be distributed between 6pm and 8:30pm on Sunday 30th June at the Petersgate Tap, 19a St Petersgate, Stockport SK1 1EB (or as otherwise agreed with the organiser). All garments are graced by a bespoke version of the Mild Magic insignia.

Download Mild Magic cards in various formats: Word | PDF
For full details about an establishment, especially the opening times of those with restricted hours, click on the pub name and be directed to WhatPub.com which is CAMRA's database of (almost) all British drinking locations.

pub

Restricted
Hours
Scrabble
letter

Area

Address

Unicorn
M
Altrincham
1-7 Ashley Road, Altrincham WA14 2DP
Ash Tree
L
Ashton under Lyne
9-11 Wellington Road, Ashton-U-Lyne OL6 6DA
Ladybrook Hotel
C
Bramhall
Fir Road, Bramhall SK7 2NP
Reasons To Be Cheerful
Restricted
G
Burnage
228 Fog Lane, Burnage M20 6EL
Oxnoble
M
Castlefield
71 Liverpool Road, Manchester M3 4NQ
Crown
C
Cheadle
81 High Street, Cheadle SK8 1AA
Platform 5
D
Cheadle Hulme
47 Station Road, Cheadle Hulme SK8 7AA
Sedge Lynn
I
Chorlton
21A Manchester Road, Chorlton M21 9PN
Crown Point Tavern
G
Denton
16 Market Street, Denton M34 2XW
Head of Steam
G
Didsbury North
653 Wilmslow Road, Didsbury M20 6QZ
Wine & Wallop
Restricted
D
Didsbury North
97 Lapwing Lane, Didsbury M20 6UR
Gateway
C
Didsbury South
882 Wilmslow Road, Didsbury M20 5PG
Olde Cock
L
Didsbury South
848 Wilmslow Road, Didsbury M20 2RN
Silly Country
M
Droylsden
121 Market Street, Droylsden M43 7AR
Angel
Restricted
I
Dukinfield
197 King Street, Dukinfield SK16 4TH
Eccles Cross
L
Eccles
13 Regent Street, Eccles M30 0BP
Lamb Hotel
I
Eccles
33 Regent Street, Eccles M30 0BP
Friendship Inn
D
Fallowfield
351 Wilmslow Road, Fallowfield M14 6XS
Great Central
L
Fallowfield
306 Wilmslow Road, Fallowfield M14 6NL
Horse & Farrier
C
Gatley
144 Gatley Road, Gatley SK8 4AB
Joshua Bradley
D
Gee Cross
Stockport Road, Hyde SK14 5EZ
Smithy Fold
C
Glossop East
Victoria Street, Glossop SK13 8HS
Tweed 2
Restricted
M
Glossop East
9 High Street East, Glossop SK13 8DA
Four Kings Cask & Kitchen
Restricted
I
Glossop West
18 Henry Street, Glossop SK13 8BW
Vale Cottage
Restricted
A
Gorton
Kirk Street, Gorton, Manchester M18 8UE
Grove Alehouse
Restricted
G
Hazel Grove
145 London Road, Hazel Grove SK7 4HH
Wilfred Wood
A
Hazel Grove
204 London Road, Hazel Grove SK7 4DQ
Heaton Hops
Restricted
A
Heatons East
7 School Lane, Heaton Chapel SK4 5DE
Navigation
L
Heatons East
1 Manchester Road, Heaton Norris SK4 1TY
Nursery Inn
D
Heatons East
258 Green Lane, Heaton Norris SK4 2NA
Griffin
C
Heatons West
552 Didsbury Road, Heaton Mersey SK4 3AJ
Heaton
M
Heatons West
474 Didsbury Road, Heaton Mersey SK4 3BS
Moortop
G
Heatons West
172 Heaton Moor Road, Heaton Moor SK4 4DU
Queens
C
Hyde East
23 Clarendon Street, Hyde SK14 2ND
Sportsman
D
Hyde East
57 Mottram Road, Hyde SK14 2NN
Cheshire Ring
Restricted
G
Hyde West
72 Manchester Road, Hyde SK14 2BJ
Tweed Tap
Restricted
D
Hyde West
3 Hamnett Street, Hyde SK14 2XE
Freds Ale House
Restricted
L
Levenshulme
843 Stockport Road, Levenshulme M19 3PW
Crown & Anchor
M
Manchester East
6 Cateaton Street, Manchester M3 1SQ
Moon Under Water
L
Manchester East
68-74 Deansgate, Manchester M3 2FN
Pie & Ale
D
Manchester East
The Hive, Lever Street, Manchester M1 1FN
Ape & Apple
A
Manchester North
28 John Dalton Street, Manchester M2 6HQ
City Arms
L
Manchester North
48 Kennedy Street, Manchester M2 4BQ
Waterhouse
A
Manchester North
71 Princess Street, Manchester M2 4EG
Grey Horse
I
Manchester South
80 Portland Street, Manchester M1 4QX
Old Monkey
G
Manchester South
90 Portland Street, Manchester M1 4GX
Piccadilly Tap
C
Manchester South
Piccadilly Station Approach, Manchester M1 2GH
Britons Protection
G
Manchester West
50 Great Bridgewater Street, Manchester M1 5LE
Font
Withdrawn
C
Manchester West
7-9 New Wakefield Street, Manchester M1 5NP
Paramount
A
Manchester West
33 Oxford Street, Manchester M1 4BH
Samuel Oldknow
Restricted
G
Marple
22 Market Street, Marple SK6 7AD
Northumberland Arms
Restricted
C
Marple Bridge North
64 Compstall Road, Marple Bridge SK6 5HD
Spring Gardens
Restricted
D
Marple Bridge North
89 Compstall Road, Marple Bridge SK6 5HE
Norfolk Arms
L
Marple Bridge South
2 Town Street, Marple Bridge SK6 5DS
Park Inn
M
Monton
142 Monton Road, Monton M30 9QD
Beer Shed
Restricted
M
New Mills
47b Market Street, New Mills SK22 4AA
Chalkers Snooker Club
Restricted
I
New Mills Newtown
Redmoor Mill, Buxton Road,New Mills Newtown SK22 3JT
Gardeners Arms
A
Offerton
Little Street, Offerton SK2 5AB
Bishop Blaize
A
Old Trafford
708 Chester Road, Old Trafford M32 0SF
Stanley Arms
M
Patricroft
295 Liverpool Road, Patricroft M30 0QN
Kingfisher
I
Poynton
London Road South, Poynton SK12 1NJ
Jake's Ale House
G
Romiley
27 Compstall Road, Romiley SK6 4BT
Ford Madox Brown
D
Rusholme
Wilmslow Pk, Wilmslow Road, Rusholme M14 5FT
J P Joule
L
Sale
2a Northenden Road, Sale M33 3BR
Volunteer Hotel
I
Sale
81 Cross Street, Sale M33 7HH
Old Plough
M
Sale West
56 Green Lane, Sale M33 5PG
New Oxford
G
Salford
11 Bexley Square, Salford M3 6DB
Station Buffet Bar
L
Stalybridge North
Railway Station, Stalybridge SK15 1RF
Bridge Beers
Restricted
M
Stalybridge South
55 Melbourne Street, Stalybridge SK15 2JJ
Society Rooms
A
Stalybridge South
49-51 Grosvenor Street, Stalybridge SK15 2JN
Angel Inn
Restricted
C
Stockport East
20 Market Place, Stockport SK1 1EY
Cocked Hat
D
Stockport East
2 Market Place, Stockport SK1 1EW
Railway
L
Stockport East
1 Avenue Street, Portwood, Stockport SK1 2BZ
Calverts Court
A
Stockport South
13 St Petersgate, Stockport SK1 1EB
Petersgate Tap
Restricted
I
Stockport South
19a St Petersgate, Stockport SK1 1EB
Remedy Bar
Restricted
D
Stockport South
10-11 Market Place, Stockport SK1 1EW
Crown Inn
C
Stockport West
154 Heaton Lane, Stockport SK4 1AR
Hope Inn
G
Stockport West
118 Wellington Road North, Stockport SK4 2LL
Ye Olde Vic
Restricted
A
Stockport West
1 Chatham Street, Edgeley, Stockport SK3 9ED
Morning Star
I
Swinton
520 Manchester Road, Wardley M27 9QW
Quarry Bank Inn
I
Timperley
151 Bloomsbury Lane, Timperley WA15 6NY
Tim Bobbin
M
Urmston North
41 Flixton Road, Urmston M41 5AN
Lord Nelson
I
Urmston South
49 Stretford Road, Urmston M41 9LG
Goyt Inn
Restricted
M
Whaley Bridge North
8 Bridge Street, Whaley Bridge SK23 7LR
Drum & Monkey
Restricted
I
Whaley Bridge South
62 Chapel Road, Horwich End, Whaley Bridge SK23 7LB
Old Hall
M
Whitehough
Whitehough village centre SK23 6EJ
Victoria
A
Withington
438 Wilmslow Road, Withington M20 3BW
To help you find all the participating pubs, please use this interactive Google map
View Mild Magic Map in a new window.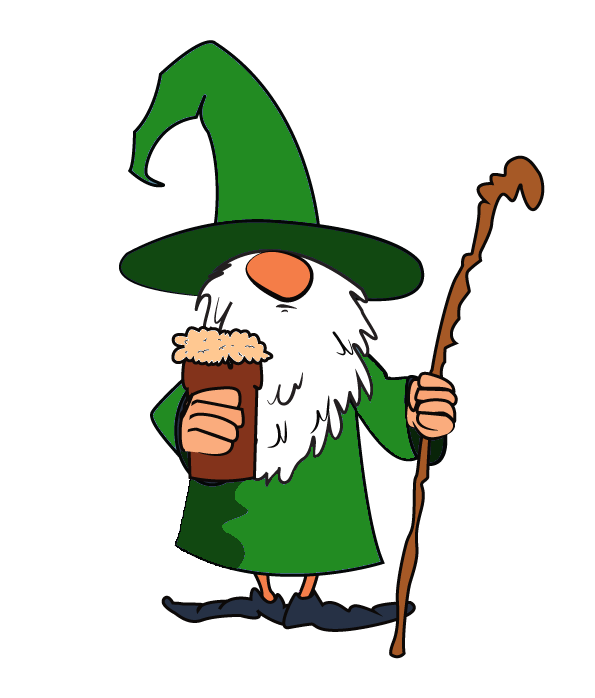 Stockport Beer Week
19 September to 29 September 2019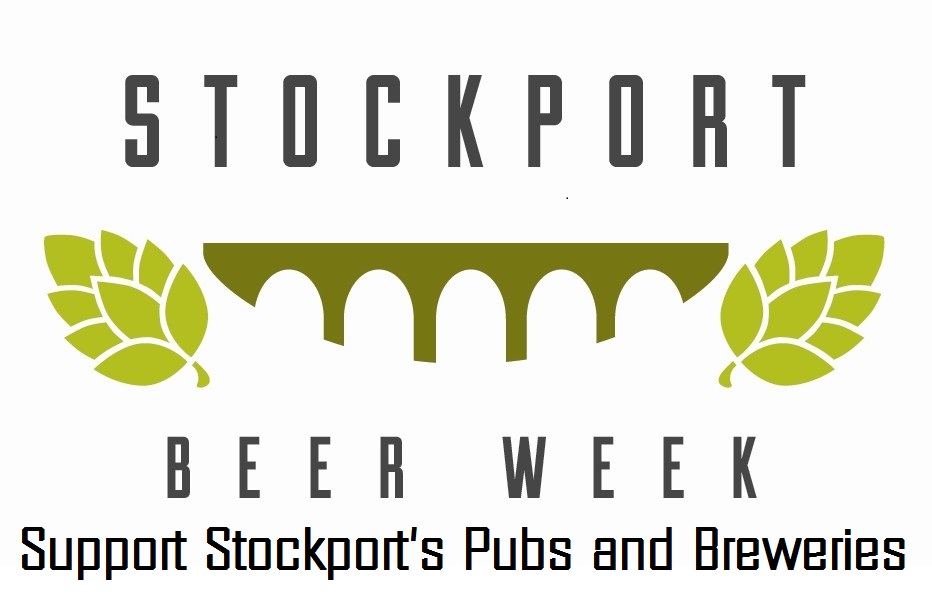 Stockport now has around six breweries (new ones keep opening so it may be more) and a thriving pub scene. Not only is there an increasing number of free houses with guest beers, Stockport also has some excellent family-brewer owned community locals and an impressive range of historic and heritage pubs. It's all becoming something of a tourist attraction.
Stockport & South Manchester CAMRA thinks all this is worth celebrating and will be launching Stockport Beer Week in the autumn. This is will at the same time as national Cask Ale Week and will run from 19 September to 29 September. It is intended to be a celebration of Stockport pubs and breweries, and those people we have spoken to so far have been very enthusiastic. While we are still in the early planning stage we are looking to see in-pub beer festivals featuring local beers, brewery visits, brewery tap days, meet the brewer events, historic pub tours and all manner of celebrations. Pubs might want to create special menus or feature local bands for example.
The main focus is expected to be the town centre, although events at pubs outside this area will be welcomed and encouraged. We won't be expecting pubs to do something for the whole of the ten days but during this period we'd hope that many local pubs will run one or two events to mark the occasion.
We plan to publish a full programme of events so if you run a local pub and would like to take part please contact us via WebMaster@ssmcamra.co.uk
Stockport Beer & Cider Festival
A right fine bash to finish off May!

When is it held?
Annually at the end of May or beginning of June. The start is always the first Thursday after the Late May Bank Holiday. It is now the largest local CAMRA festival in Greater Manchester and one of the top five in the North of England.

What does the Festival offer?
First and foremost a wide selection of fine cask ales sourced from around Britain. We try to keep at least two examples of all endangered beer styles eg mild, stout and etcetera available for drinking at all times so there should be something to tickle your fancy.
Secondly (but this does not mean second class) an overwhelming range of ciders and perrys. This year we had in excess of 50 varieties available, ranging from pleasantly sweet to astonishingly dry. Who says Magners is the pinnacle of cider, and as for cidré, don't get us going. Cider makers are starting to spring up all over the British Isles, even "up eer int' North" so why not come along and try a Chesher or Lancashire example?

Is it just about drinking?
No! We can also sell you a souvenir t-shirt, a variety of books or you could even join CAMRA and get complimentary free beer on us. Why not have a go on our tombola, plenty of beery prizes to be won. Our charity also bring along a complementary selection of goods.

So it's all about buying?
No! All sessions have accompanying musical entertainment ranging, in the last few years, from a 25/30 piece ladies choir to heavy rock bands with blues, folk jazz and everything else in between. The music suit is situated downstair (at football pitch level) adjacent to dining area, it will be well signposted
If all this sounds too much why not just sit out on the terraces (we are in Stockport County's ground so there are plenty of seats to go around) and watch the world go by or the grass grow! If you are a plane spotter we are excellently placed to watch aircraft incoming to Manchester Airport.

Who runs this worthy event?
Primarily members of the Stockport and South Manchester Branch of CAMRA together with assistance from the High Peak, Trafford & Hulme and other nearby branches. New members of staff are always very welcome, for more information contact Pete Farrand at staffing@stockportfestival.org.uk.


Want to know more?
Visit the dedicated website at www.stockportfestival.org.uk