Levenshulme
The very early history of Levenshulme is so obscure as to be virtually non-existent as it did not develop into a village until very recently. According to East Lancashire expert Eilert Ekwall the earliest reference in 1246 is to "de Lewyneshulm". This probably means a tract of land belonging to Leven, which may be a derivation of the Saxon word "Leofne" meaning Lord or Master or maybe it is a possessive version of a person's name, "Leofwine's". The "holm" part is a Viking term meaning island either in a lake/river or as raised dry ground within a marshy surround. Over the centuries it has had many variations of spelling, "Lyvenis-holme" in 1320, "Lywenshulme" (1322), "Leysholme" (1556), "Lensholme" (1578), "Lensom" (1587) and "Lentsholme" (1635) before settling on Levenshulme. Note on pronunciation: The "Hulme" element in Manchester is pronounced "Oom", hence Levenshulme was traditionally "Levenzoom" to the residents.
In days gone by, tonight's stagger started at the Kingsway, or as it was previously known, the Kingsway Hotel (and the New Kingsway Hotel back in the 40s). It was a steak house from the 70s until taken over by Holts in the 90s, who have now closed it down and sold it off (for housing?). The Kingsway appears a lot too large for the surroundings, but in days gone by the Kingsway cinemas stood straight across the road. No doubt many a visitor to the silver screen has whet their whistle here before and/or after the show.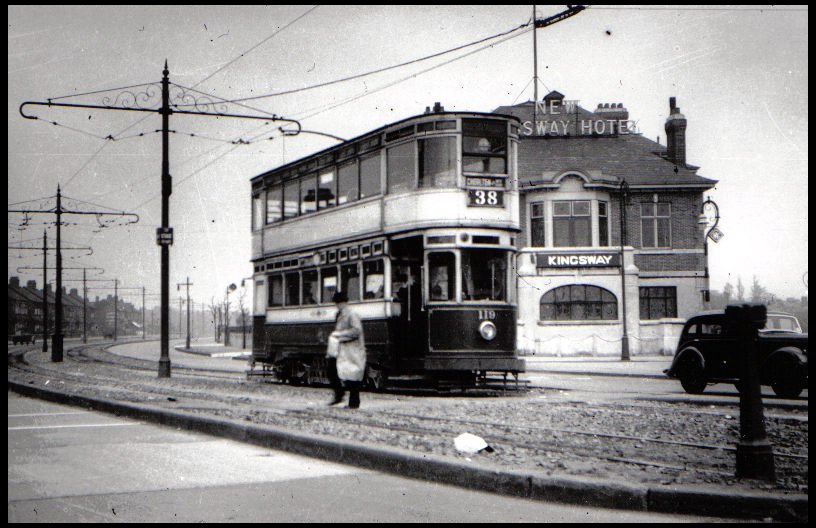 We actually starts tonights stagger on Burnage Range, at number one infact, in the Klondkke Club. This is a private members club so we will be contacting the management to see if it is okay to visit. If you are a fan of the green baize, then this is the club for you as there are a plethora of full size snooker tables available for members use. Don't worry if you are not local as the Klondyke is about 5 minutes walk from Levenshulme train station and less than 10 minutes from the 192 bus service, which almost merits the description of a 24/7 service.
Next along we come to, not as it is often tautologically referred the POD Deli, but the Post Office Deli, ie POD. With a name like that it does not take much fathoming to work out what the building was previously used for. It was not just a Post Office, but the main sorting office for Levenshulme and surrounding areas (the left-hand side of the building functioned as a parcels collection office). The original Post Office counter served as the bar and café counter, I wonder if they have retained the "Counter number three is free" announcements? After opening in 2010 it was dry for a year until gaining its alcohol licence. Unfortunatly the POD is currently closed with rumours that the whole site [the sorting office is now closed] being sold "for development". What better development is there than this very West Didsbury or Chorlton feel in the centre of Levenshulme?
As we travel to our next destination, pause a moment as you approach Levenshulme Station. Notice what the street running alongside the station is called.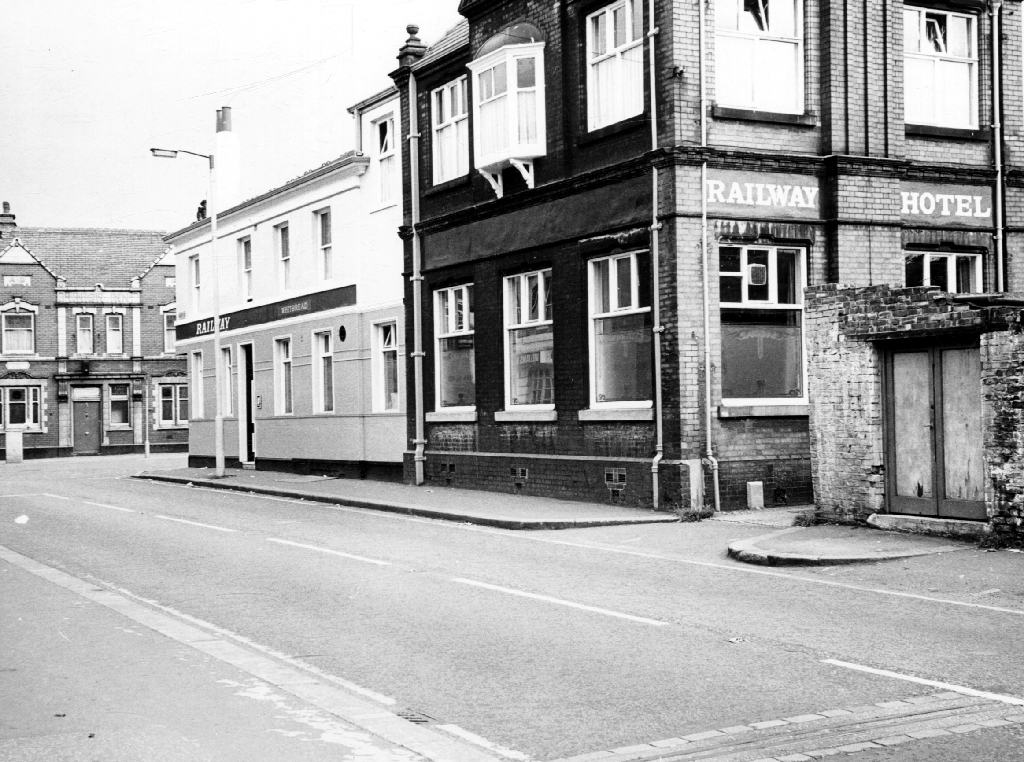 If it looks like a street and you can drive down it like a street it really ought to be a street, but No! It didn't use to appear on street maps and has never attained the dizzy heights of having a "proper" name. The "Street With No Name" sign is unofficial but well know, in fact people from without the city are known to alight at the station just to be photographed by the sign.
Ducking under the rail bridge and appoaching the traffic lights, take a look to the right across Albert Road. The building opposite was probably one of Manchester's earliest Irish pubs, the long lost Railway (photo left). "That doesn't sound a very Irish name" you may well say, but for many a year the whole area was referred to as County Levenshulme because of the concentration of Irish families, and this was the pub they all seemed to go drinking in. Now re-opened as more of a night club, though drink can be taken it is no longer a pub.
Enough of
nostalgia and across Stockport Road to tonights 8:30pm meeting point, Fred's Ale House. Opened on 31 January 2015 in an area where the owners declared "Real ale will never sell", how wrong they were. The previous use of the premises was as a betting shop, but there is more history to it than this. Look carefully at the photo of the Union below and there to the left (first shop with blind pulled out)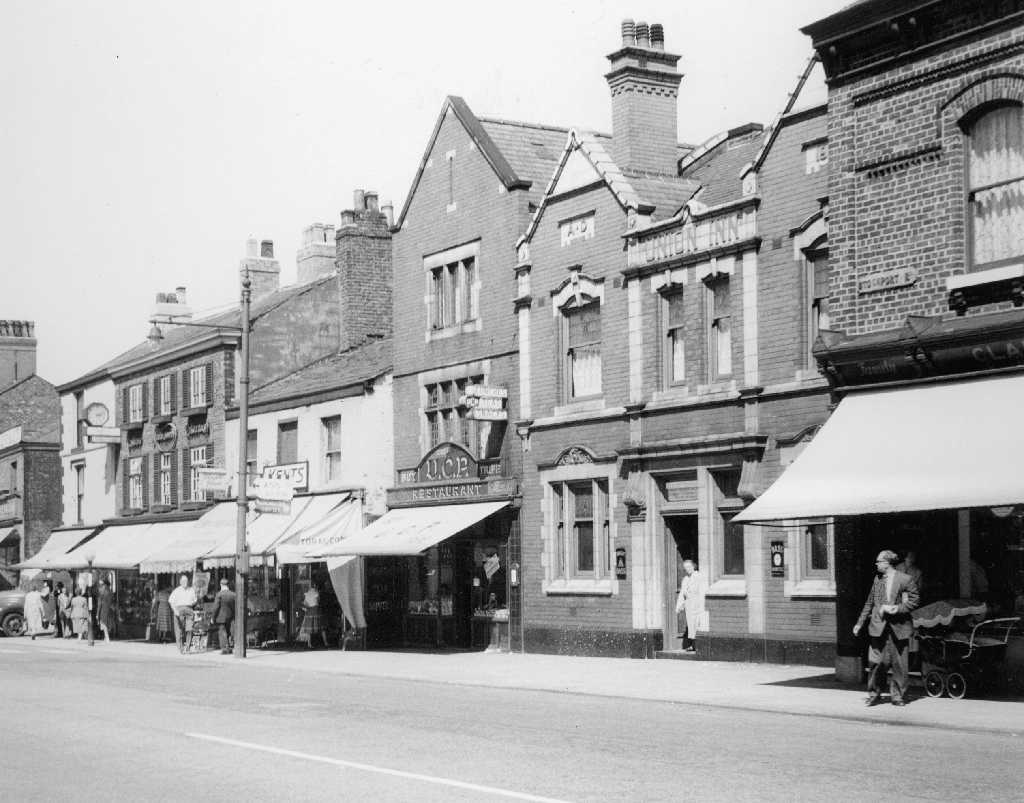 is Freds Ale House in its previous incarnation, an outlet for United Cattle Products. Once ubiquitous all over Lancashire UCP were famous for tripe and cow-heel and even has it's own United Cattle Products supporters' site! As an aside, I wonder where all those bits of cows which were enthusiastically consumed by local are now being used?
Back to Fred's Ale House, spread over three floors it is not just an ale house, but has space for an art gallery downstairs, where live gigs and sport on large TV screens is sometimes show. Because of the narrowness of the premises the bar area is restricted to vertical drinking, but at the back and front are sheltered outdoor drinking areas while upstairs a comfy lounge, complete with leather chairs, offers more relaxed accommodation. What of the beer? The three regulars (Wainwright, Taylor's Landlord and Blackjack's seasonal) are supported by up to three changing guest beers. Had we been here a day earlier (in fact any Thursday evening) the cask ale would have been a mere £2 a pint. Cheap though this is it will be matched later in the evening for price.
When leaving Fred's, not so many years ago we would have had a marathon on our hands no matter which way we turned. Here is a recap of what we would have encounterd if turning south (towards Stockport). These next few paragraphs are for completeness as there is no real ale south of here until the Hope, nearly in Stockport, is reached!
We would immediately come upon the Union Inn (see photo above - a customer is stood in the doorway). I remember delivering Opening Times here, so it has sold real ale within living memory (okay I am an old codger, but Opening Times is a mere youth). Sadly there is no real ale tonight, so owards.
Next door is another recent opening, M19 Bar (shop with blind and perambulator outside). Take this chance to enter if you desire because it is only open 7pm till after midnight Friday to Sunday evenings. No real ale is available, but the quantity of music supplied is such that it spills out onto the street.
A few more doors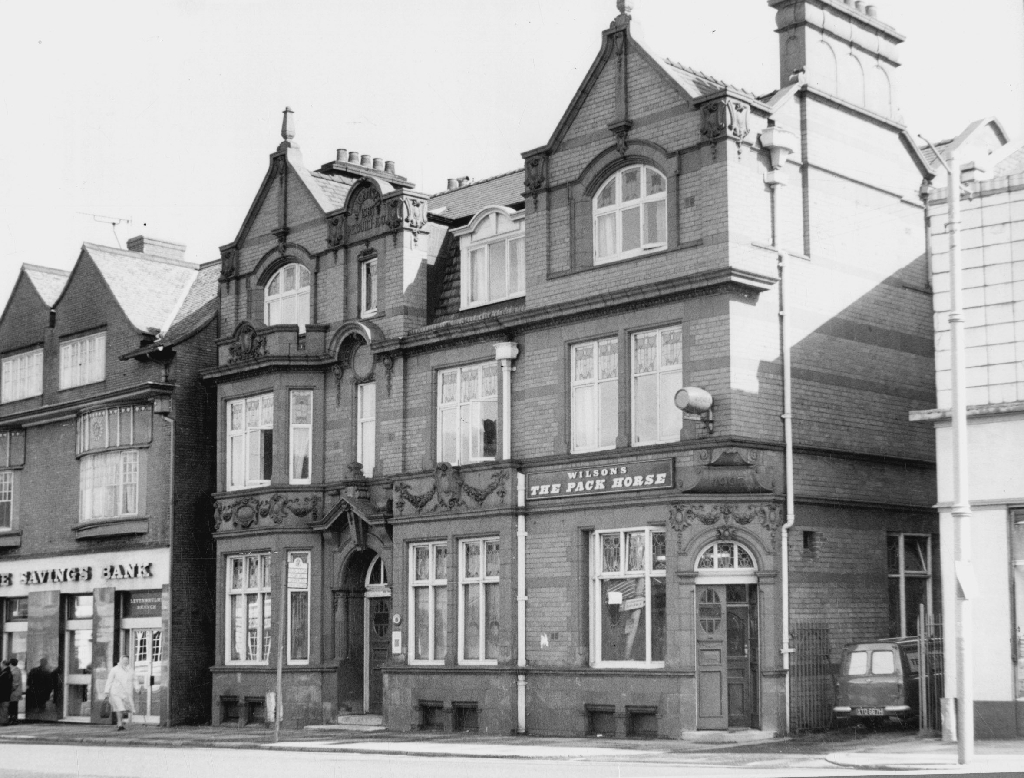 along and we pass the closed Pack Horse (photo left). This large Wilsons pub closed in 2007 and it was planned to convert it into accommodation - then the recession hit. Recently work has been carried out on the out buildings (former stables?) around the back which are now occupied and shops have opened in the former front lounge.
A little further south and we come to the Fiddlers Green (photo right) on the corner of Alexandra Terrace and Stockport Road. By its appearance this was not built as a pub, but what its former use was I have failed to establish. What I do know is there is no cask ale on offer - this is becoming a depressing often typed comment.
Just before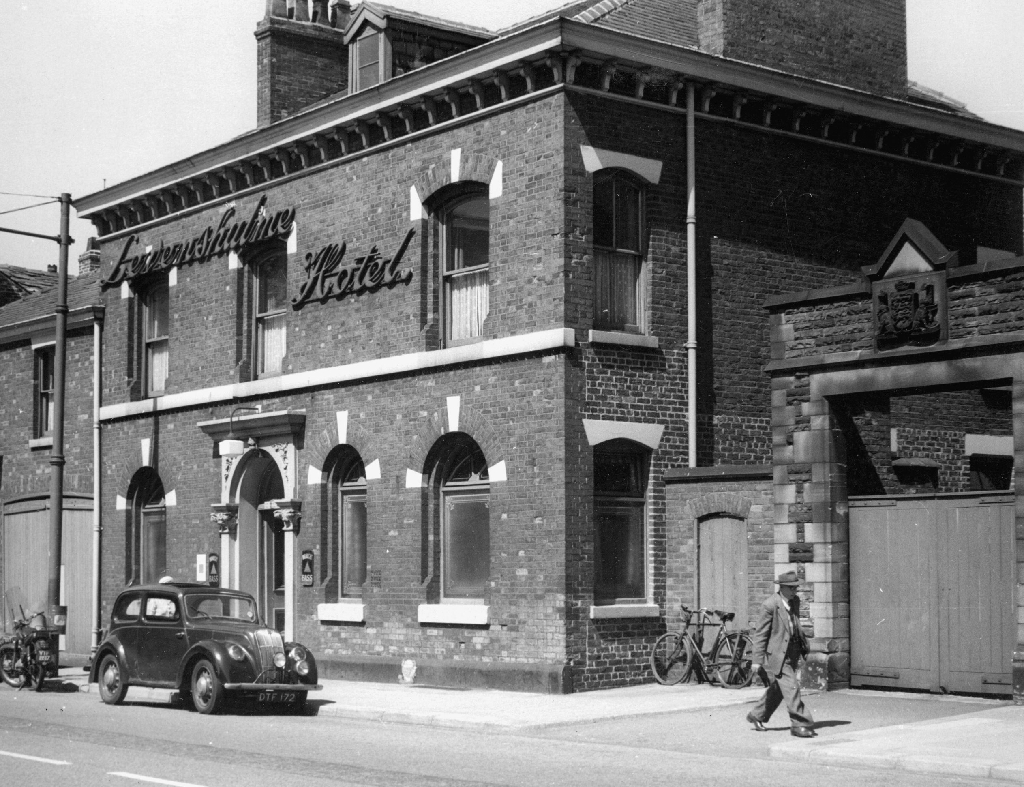 we reach the impressive (for such a small community) Levenshulme Town Hall (now an antiques showroom) we come to the Levenshulme, or the Levy to locals. This has had periods of closure over the last few years, in fact it was assumed it was shut for good, but no, it has re-opened. We hoped there was the possibility of real ale because, in the constant shuffling of landlords that pub companies do, a real ale advocate took up residence. Having raised our hopes, they snatched it from under our noses and moved him on almost immediately. Real ale has not been sighted since, but we can press our noses to the window, Tiny Tim style, and hope one day for cask ale to return.
Anyone wishing to take the full tour of former pubs in Levenshulme should keep straight on along Stockport Road to its junction with Broom Lane.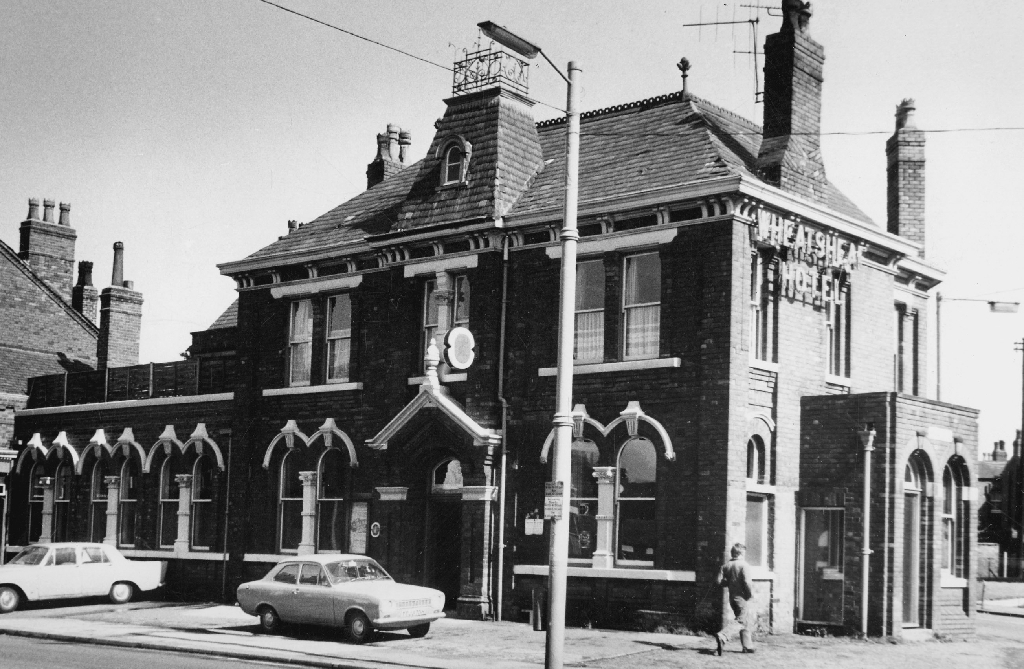 Here, in the crook of the two roads, stands the former Wheatsheaf. In its later days it was re named the Golden Prague, and styled itself as a Czech bar, unfortunately without cask ale. It has been a double glazing showroom for a number of years now.
Going north towards Manchester first there is the Horseshoe, tucked away down Chapel Street, but there is no real ale now available. Further along on the opposit side of the road is Hennigans Sports Bar, again no real ale. This was followed by the Church - now demolished and replaced by Levenshulme's new library and leisure centre. Further north there was the Little Vic (formally the Victoria), again closed and now a retail premise. Strictly this would have ended a Levenshulme stagger because surprisingly the Midway (later Biddy Muligans) and Farmers Arms (laterly Farmers Kipper!), though socially part of Levenshulme they are geographically in Longsight, the boundary being Mathews Lane.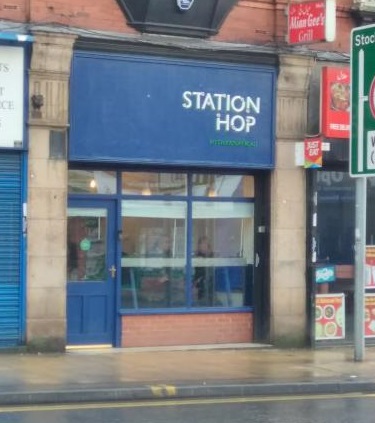 There is one ray of sunshine in this otherwise dismal litany, the newly opened micro bar, the Station Hop. Located 100m towards Manchester from Fred's Ale House located in former shop premises the Station Hop was opened on 7th February 2018 by two local real ale enthusiasts. The frontage is again narrow, but it goes back a long way and even has a small beer garden(?) to the rear. With two real ales and several shelves of bottles and cans (many real ale in a bottle) this is a welcome addition to the Levenshulme drinking sceen. For those wishing to partake there are also ten keg fonts, but none of that tonight! With this outbreak of micro bars I wonder how long before we see Parisian style street drinking a lá Chorlton/West Didsbury? On the busy A6 - probably never!
Returning slightly south, we turn into Cromwell Grove and a short walk (after the thoroughfare has changed name to Burton Road)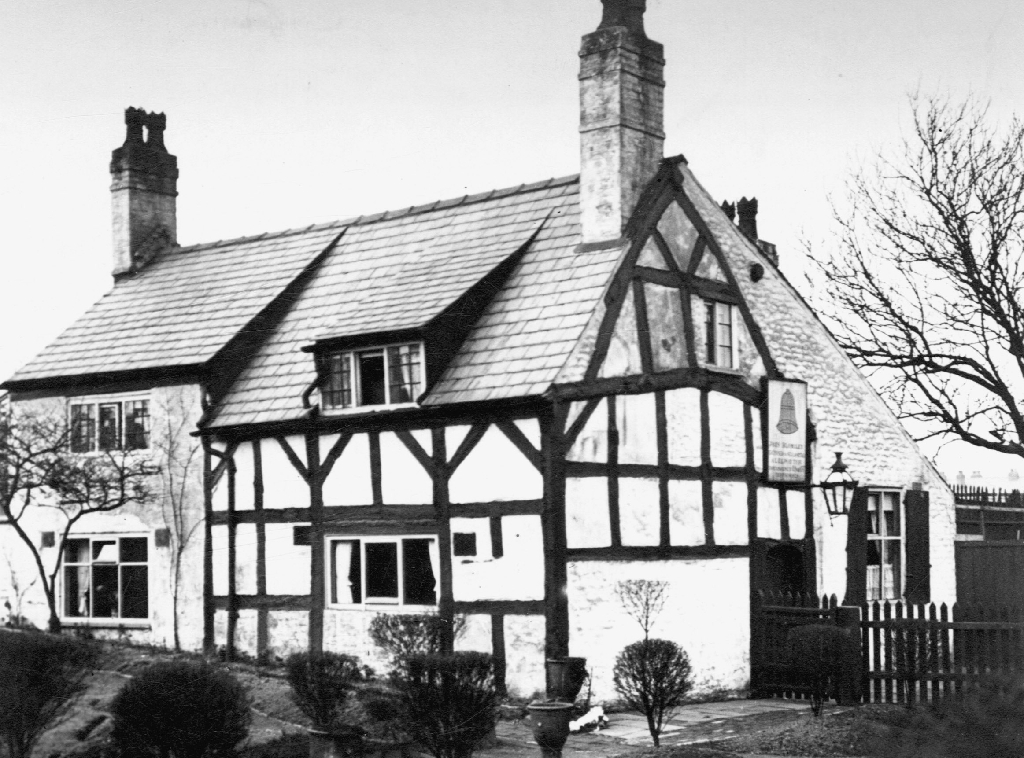 we come to the Blue Bell. Note: this is named after a blue campanile and not Hyacinthoides non-scriptus, the English Bluebell (confusingly in Scotland bluebell refers to harebell or Campanula rotundifolia). There has been an inn on this site for 700 years. The original Blue Bell was a cruck framed building with a thatched roof. Legend has it that the famous highwayman Dick Turpin regularly visited the Blue Bell Inn on Burton Road which shares the name of his birthplace. This may have been the building that was destroyed by a Mr Hitler (not personally!) in the Second World War, or there may have been a rebuild in the early 20th century - sources are contradictory on this point. It passed into the hands of Samuel Smiths of Tadcaster after their take-over of Rochdale and Manor Brewery back in the 70s. After only around 50 years service (as opposed to the 600 of the original structure) this intermediate building was reconstructed to give us the current layout in the early 21st centuary. Being a Sam Smith's pub there is only Old Brewery Bitter available in cask, brewed in Yorkshire squares and still delivered in wooden barrels so it is always in excellent form here in the Blue Bell (but can vary enormously in other establishments). The pub also forms the heart of its community, hosting a variety of activities. These range from a knitting club (disbanded the last I heard) to the infamous Bring a Pie night - a bit like a Bring and Buy, but with home baked pies instead. Finally the answer to the conundrum posed in Fred's Bar - Q "What is the cheaperst beer?" A Sam Smiths beer, costing £2.00 but available all week and not just on Thursday night.
To reach our ultimate destination we turn right upon leaving the Blue Bell until we meet Broom Lane at the next traffic lights. A short diversion at this point furthur along Barlow Road would bring you to the last of the lost pubs of Levenshulme, the Polygon. Once a thriving Boddington's pub, now closed but still prominently badged as such. (And where your author and a former Branch Chairman were denied a pub quiz win on the grounds that the sun is not a star - shows their level of education).
As we travel south along Broom Lane towards our ultimate destination,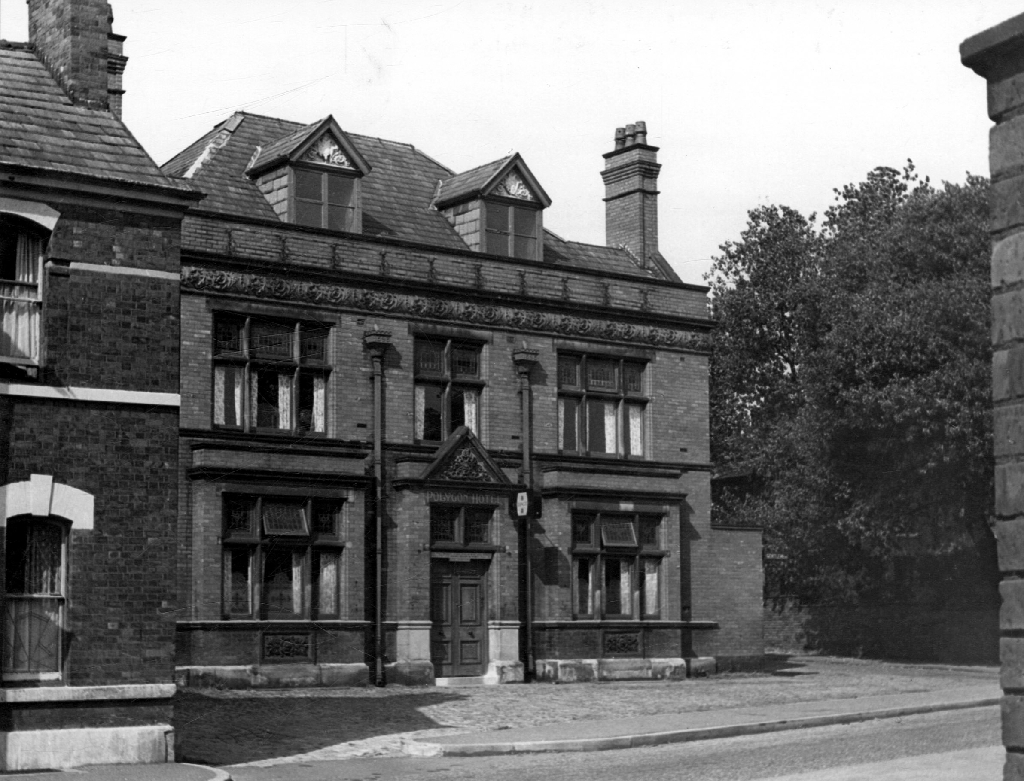 pause as we pass Highfield Road. If you travel to the far end of the road you will find an allotment where on occasions you can purchase locally laid duck eggs (providing the ducks were co-operating). If you were to then cross the bridge over the Fallowfield Loop you would enter Highfield Country Park. Nestled behind all the terraced houses, there used to be a working farm, complete with Friesian cows. Sadly the bovines are now lacking. The area has, however, been transformed into a nature reserve where the Friends of Highfield Country Park carryout valiant work (limited information here).
Just before reaching tonights finishing point, take note of the new houses on the left. These stand on a location that was once occupied by a factory owned by, of all people, United Cattle Products.
Finally, on your left, we
will spy the Sidings our ultimate destination of the evening. This was built by Holts in the 80s on, as you probably guessed from its name, the site of former railway sidings and coal yard (photo left). Internally there are two rooms, a typical vault where darts, pool and live football are enjoyed and a lounge where karaoke and singers keep the company entertained (though not on the same night). Supprisingly there are often three beers on offer, Bitter, Mild and Holts IPA. (If you are in the vault ask, it is round in the lounge). This is the only establishment I would describe as a back street boozer local because, well it is off the main road and it is full of locals - what more can I say.
To return
to Stockport Road as quickly as possible, bare left on leaving then turn right along Crayfield Road. On your left is the site of the former Levenshulme South Rail Station, opened on 2 May 1892 by the Manchester, Sheffield & Lincolnshire Railway. The line was built to allow trains from Sheffield via Woodhead and Derby via Millers Dale to enter Central Station. This resulted in both the Central and the Midland Railway's crack London expresses pounding their way through here. When built the station was in open country, but was soon swallowed into the housing as Levenshulme grew. Passengers ceased to use the station in 1958, but the line remained open, being used by freight trains avoiding Manchester, until 1987. It has since been converted into the Fallowfield Loop, allowing the sound of pounding transportation to again be heard, but this time from cyclists and joggers. If you wish to read more about Levenshulme South station follow this link.
What will tonight's staggers show? Levenshulme was a place of many pubs where, due to the change in social activity, a large number have been put out of business. Most of the rest no longer serve real ale - Shame! With the current interest in real ale, new businesses are emerging and then who knows, maybe a Chorlton/West Didsbury/Heaton Moor style gentrification of the pub sceen is about to flower. If this were to occur, then Levenshulme would have to be broken into two staggers because there is no way we could cover the twelve currently open establishments.
Below, clicking on Map will call up a Google travel map with that location automatically set as the destination. Insert your current location (post code?) as the start and choose a travel mode (public, car, cycle or foot) and discover your travel options.
Following THIS LINK will take you to the Transport for Greater Manchester website for current travel information.
Levenshulme Stagger

Timing

Pub Name

Address

Bus and Train

Notes

7.30pm start:

Klondike Club

1 Burnage Range

Map
Levenshulme

Then

Fred's Ale House

843 Stockport Road
M19 3PW

Map
Levenshulme

Having missed out

Kingsway Hotel

Moseley Road
M19 2LJ

Map
Levenshulme

Closed

Buttery at POD

30 Albert Road
M19 2FP

Map
Levenshulme

Closed

Levenshulme

959 Stockport Road
M19 3NP

Map
Levenshulme

No real ale

Fiddlers Green

881 Stockport Road
M19 3PG

Map
Levenshulme

No real ale

M19

847-849 Stockport Road
M19 3PW

Map
Levenshulme

No real ale

Union

845 Stockport Road
M19 3PW

Map
Levenshulme

No real ale

Horseshoe

14 Chapel Street
M19 3QA

Map
Levenshulme

No real ale

Hennigans Sports Bar

908 Stockport Rd
M19 3AD

Map
Levenshulme

No real ale

8:30pm Mid point:

Station Hop

815 Stockport Road
M19 3BS

Map
Levenshulme

Then

Blue Bell

170 Barlow Road
M19 3HF

Map
Levenshulme

Finishing at:

Sidings

Broom Lane
M19 3WU

Map
Levenshulme
View Levenshulme Stagger in a larger map
Updated 3 May 2018